Kids Worship
---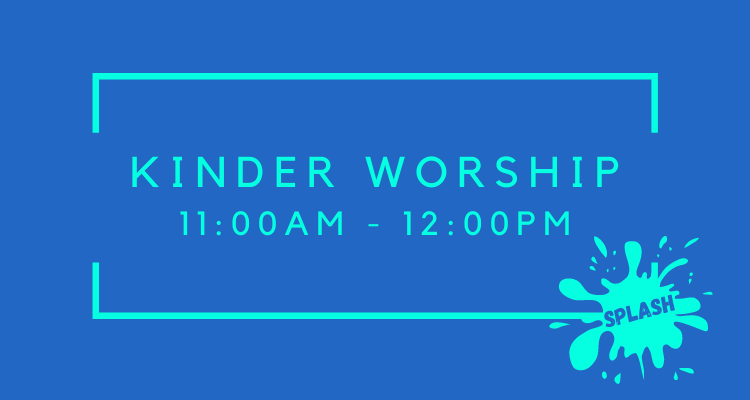 More information about Gospel Project Groups, 9:30 am-10:30 am.
SPLASH, Kinder Worship, provides opportunity to participate with our storyteller in the Bible Story through a variety of teaching techniques to keep your child engaged. We finish our time together by worshiping and praising the Lord through music, an offering, a mission challenge, and prayer.
Central Kids Worship strives to show kids the bible is not just a collection of stories with morals for life, but when tied together something remarkable happens. A story is revealed. One story. The story of redemption through Jesus.
As we start opening back up kids will be attending worship with parents and to help kids stay engaged each Sunday we will be providing the Central Kids Gazette that will allow your kids to follow along during the service. You can find the Gazette's below. There is one that can be used electronically on any device or both can be printed out ahead of time. Please note that no printed copies or writing material will be provided at the church.
AGE GROUPS
SCHEDULE
SUNDAYS
11:00 am-12:00 pm //Central Town Square, Outpost
VISITORS
If you're a first-time guest bringing your child to Central Kids Worship stop at our Central Town Square Welcome Desk.
To create a secure environment for your child we use KidCheck to check kids in and out. To make your family's first visit go a little smoother please create an account by clicking here. If you need additional assistance, we will be happy to assist you when you arrive.
SAFETY FIRST
Parents must have cell phones on vibrate during Sunday Worship. If a child is injured, sick, or having behavioral issues, a Central Kids staff member will contact the parent via cell phone during the service.
Upon check-in on Sunday mornings, parents receive a security sticker for your family. Parents must show the security sticker or electronic copy when picking up their children. For more information on our KidCheck security system, click here.
CONTACT INFORMATION
Need additional information? Have questions? Contact us at or 979-776-9977.
---