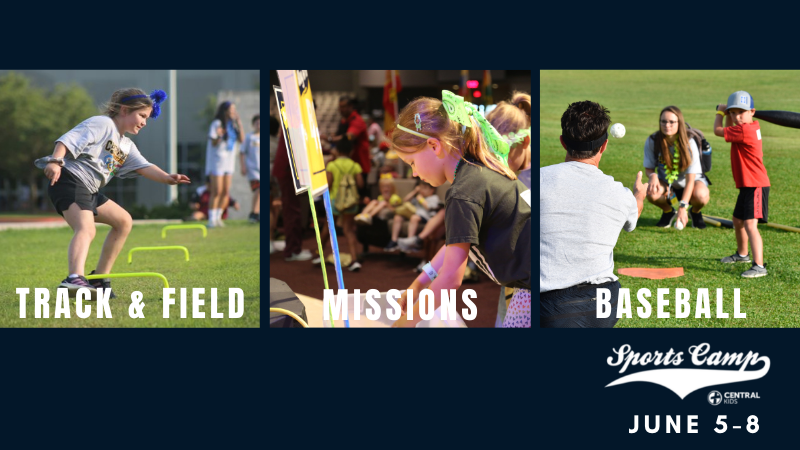 Sports Camp
---
Sports Camp is a week for kids to build a closer relationship with God through devotions and sports. Kids rotate with their teams through a variety of sports according to a set schedule. The sports include but are not limited to: bowling, baseball, football, soccer, basketball, archery, fishing, kickball, golf, tennis and frisbee golf. Sports Camps is open to all kids in kindergarten through 5th grades (based on 2021-2022 school year). If your child has special needs, please email centralkids@centralbcs.org with details to check for the availability of any support services that may be required.
Registration now open!
Registration closes June 1
There will be NO at-the-door registration
$40 per child
$100 max per immediate family
VOLUNTEERS NEEDED!
Sports Camp is one of our biggest events for kids and we need lots of hands to make it a success! From coaches to assistant coaches to registration to security, we have a place for everyone 8th grade and up. Sports Camp will be June 5-8, 2022. In addition to a Background Check and Ministry Safe Training, all volunteers are required to attend one meeting on May 25 or June 1, at 7:15pm in Central Town Square. Sign up to volunteer HERE or contact Amanda Ray for more information.
---