AWANA: End of Year
---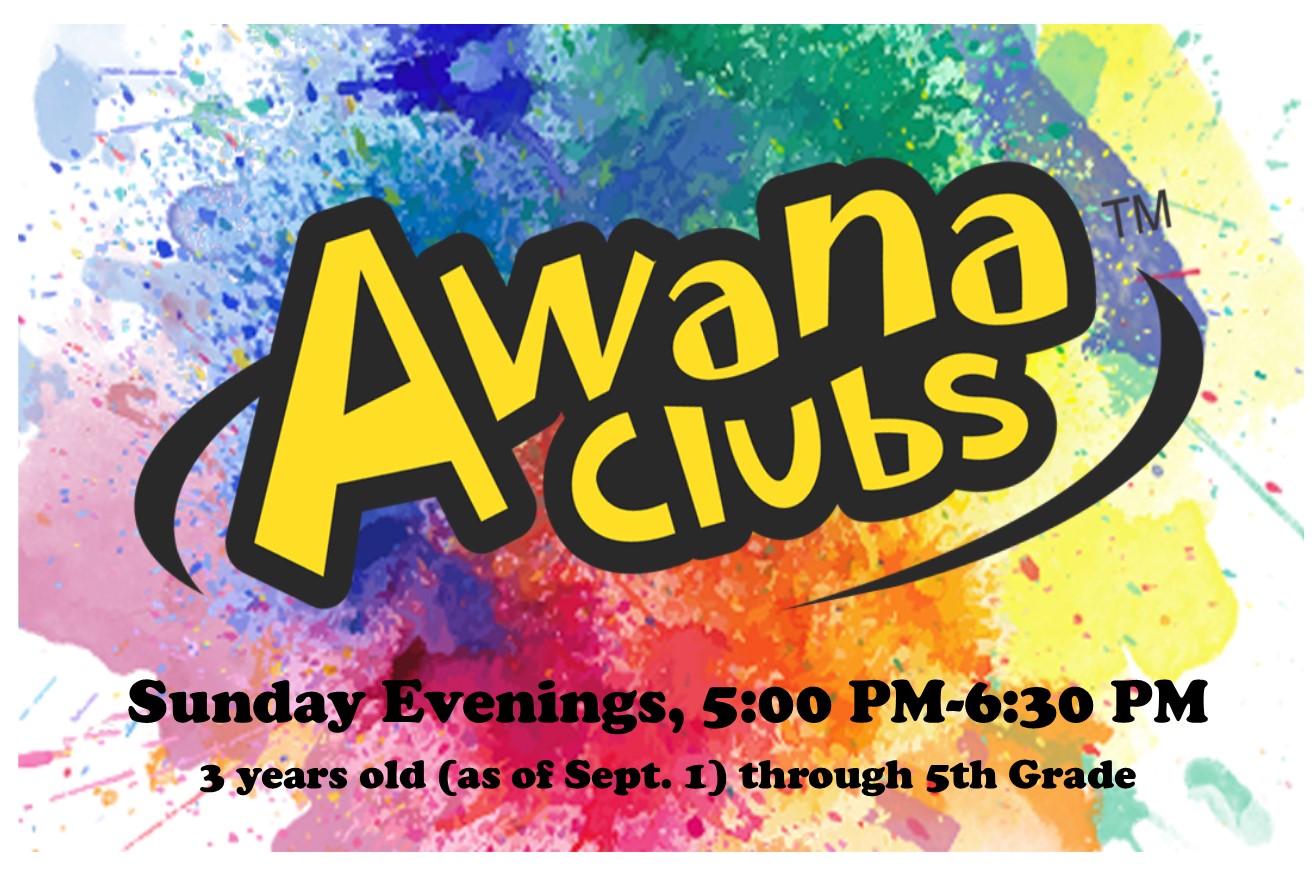 About Awana
AWANA stands for Approved Workmen Are Not Ashamed (2 Timothy 2:15)
AWANA is our Sunday night program which runs from September to May for children 3 years old (must be 3 by Sept. 1, 2020) through 5th grade. AWANA develops spiritually strong children who faithfully follow Jesus Christ. The program consists of three parts: Scripture memorization and application, a Bible lesson, and fun games.
Children age 3 (must be 3 by Sept. 1, 2020) through 5th grade are eligible to attend AWANA:
Schedule
Sundays
5:00 PM-6:30 PM // Central Town Square
Fall and Spring
This year you will have the option of choosing (1) in person or (2) virtual AWANA. What will virtual look like? The virtual element gives you the ability to work with your kids through their lessons at a time that works best for you. Kids will still be able to earn their patches/awards by saying their verses, which will be sent in via video, and completing their books.
If you choose virtual you must stick with this decision through the Fall (Sept.-Dec.). Those that choose in-person will be able to switch to virtual at any point.

AWANA Registration 2020-2021
To create a safe environment for your child we use the KidCheck check-in/out system. To make your families first visit with us go a little smoother, please create your KidCheck account by clicking here.
Link for Books of the Bible Song
Did You Know?
92% of AWANA alumni still attend church weekly or more often.
AWANA alumni are 3.6 times more likely to read their bible several times a week.
70% of alumni said they witness to friends at least once a month.
Interested in Volunteering?
Interested in Volunteering? Please complete the volunteer form by clicking here and we will get back with you shortly.
---