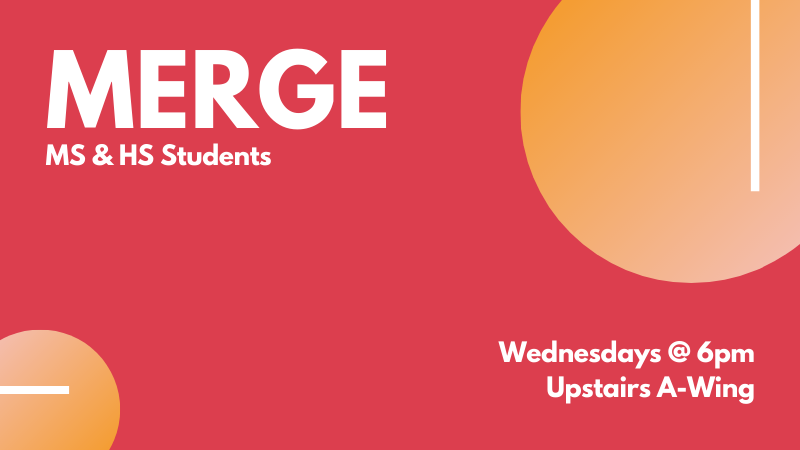 Merge
---
Summer midweek worship and teaching time for all middle AND high school students in a large group setting. Practical messages will be taught by the Central Students staff. Program includes prayer, worship, games, testimonies and videos.
Didn't find what you were looking for?
See what else is happening at Central on Wednesday evenings!
---