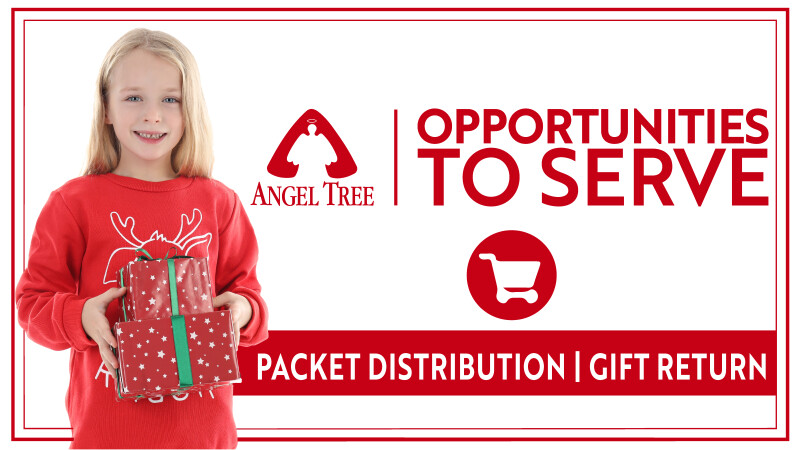 Angel Tree - Packet Distribution & Gift Return
---
Every child has a story. For 2.7 million American children, that story is shaped by having a mom or dad in prison. Angel Tree, a program of Prison Fellowship, reaches out to the children of inmates and their families with the love of Christ. This unique program gives Central an opportunity to share Christ's love by helping to meet the physical, emotional, and spiritual needs of the families of prisoners.
Sponsor an Angel Tree child by purchasing Christmas gifts this season! Pick up a packet in the foyer before or after the worship service on November 7 or November 14. You can choose the age and gender of the child your family will sponsor. Gift ideas and instructions are provided in each packet. Gifts should be returned by November 28.
Thank you for being the hands and feet of Jesus to children in Bryan/College Station!
---
We need your help!
Central families sponsor over 200 children every year! It takes many hours and many helping hands to make Angel Tree a success. Here's how you can help:
Tuesday, October 24
6:00-9:00pm
Call & tag writing night

Sunday, November 5
Sunday, November 12 Sunday, November 19 Sunday, November 26

before & after service
Packet distribution & Gift return
Saturday, December 9
8:00am
Gift celebration breakfast
Week of December 10
evenings
Gift distribution
To help with Angel Tree, please fill out the volunteer form below:
---