An Evening with David Jeremiah - Legacy Adults Trip
---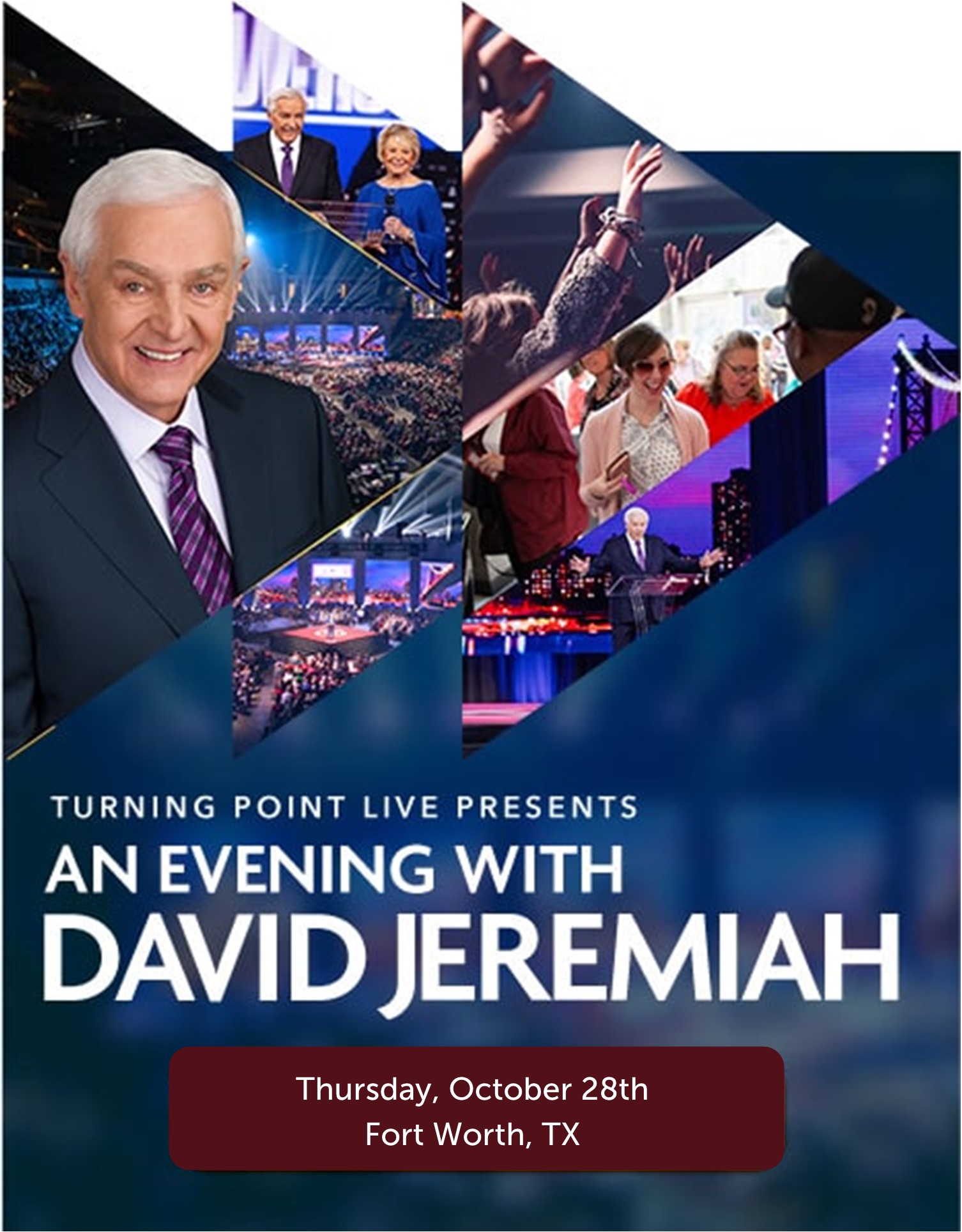 We are checking interest levels for a Legacy Adult trip to Fort Worth to attend An Evening with David Jeremiah on October 28th.
Tentative Plans:
Leave College Station: 12:00 pm, Thursday, Oct. 28th
Return to College Station: 12:00 pm, Friday, Oct. 29th
Tickets to the event are free, but need to be reserved in advance. We plan to provide transportation to anyone wanting a ride.
Hotel accommodations are expected to be about $50 per person (based on 2 people per room).
Click here for more information on the event.
If you are interested in going, please click the button below. Note: this is just an interest survey, not registering for the trip.
Interest Survey: An Evening with David Jeremiah
---