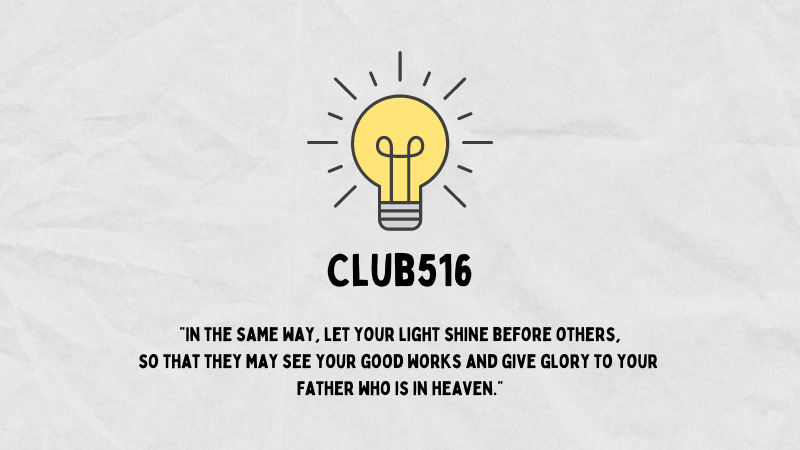 Club516
---
Durante el servicio de adoración del primer y tercer martes del mes, se invita a los niños a asistir al Club516 — un programa de discipulado para niños desde el nacimiento hasta el séptimo grado. Cada semana, los niños realizarán actividades seguras, divertidas y atractivas mientras crecen en su conocimiento de la Biblia junto a sus amigos.
El Club516 lleva el nombre de Mateo 5:16 — ¡Así dejen ustedes brillar su luz ante toda la gente! ¡Que las buenas obras que ustedes realicen brillen de tal manera que la gente adore al Padre celestial!"
Sobre el Servicio de Adoración en Español
---
During the Spanish worship service on the 1st & 3rd Tuesday of the month, children are invited to attend Club516 — a discipleship program for children from birth through seventh grade. Each week, kids will experience safe, fun, and engaging activities while they grow in their knowledge of the Bible alongside their friends. Spanish not required!
Club516 is named after Matthew 5:16 — "So let your light shine before all people! May the good deeds you do shine so that people worship your heavenly Father!"
---