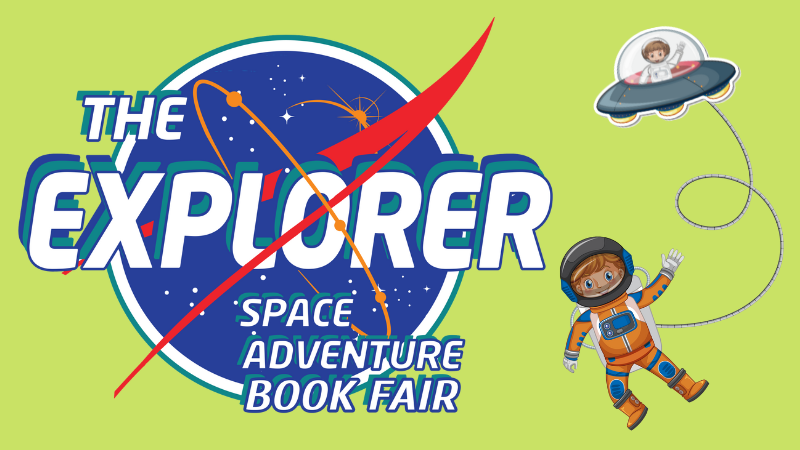 Book Fair
---
The Explorer Space Adventure Book Fair is coming to Central! Be sure to stop by and get your family a variety of new books for ages birth-5th grade. Proceeds from the book fair are used to restock the Children's Library and to purchase ministry literature.
Location: Sun Room (Preschool Wing)
Sunday February 19 // 9am -12pm / 4:30pm - 7pm
Wednesday February 22 // 5:30pm - 7:30pm
Sunday February 26 // 9am - 12pm / 4:30pm - 7pm
Payment: Check or credit card
Use the link below to purchase books online during the book fair, Sunday 2/19 - Sunday 2/27. Books will be shipped to the church for no charge, shipping code is FREESHIP2CENTRALBCSTX

About I:55 Book Fairs
In today's culture it is difficult for parents and educators to protect students from unwanted knowledge. I:55 Book Fairs exists to glorify the name of Jesus Christ by partnering with faith communities throughout the United States to raise up generations of faithful and inspired readers.
---