Meet the Candidate
An opportunity to meet the candidate will be rescheduled. Check back for more information.
---
Dr. Phillip Bethancourt
Your Pastor Search Committee is excited to unanimously recommend Dr. Phillip Bethancourt to be the next Senior Pastor of Central. The process has involved the Committee thoroughly and prayerfully working through some 70 nominations and applications while seeking the Holy Spirit's direction for our church. Finally, after months of prayerfully working and seeking God's will, one man rose to the top of the list. At this point, the Search Committee, the Ministerial Staff, and the Deacons all completed an extensive vetting. The next step is for Phillip to be presented to the church body for a vote.
Your Pastor Search Committee has a strong conviction from the Holy Spirit that Phillip is God's man to lead and disciple Central in growing the spiritual impact of Central on the Brazos Valley & beyond. He is a product of Central College Ministry where he met his wife, Cami, and felt his call to the ministry. He was licensed and ordained at Central. He also served on staff as an Associate College Minister.
An avid Aggie, he received a B.B.A in Accounting and an M.S. in Finance from Texas A&M University. He then attended Southern Seminary receiving both his M.Div. in 2008 and his Ph.D. in Systematic Theology in 2011. In addition to preaching in some of the largest churches in the SBC, he has previously preached at Central, including this past summer. His current ministry position has uniquely qualified him to pastor our congregation through life's most difficult issues. He has a passion for personal connection with all ages and for leadership development within the church.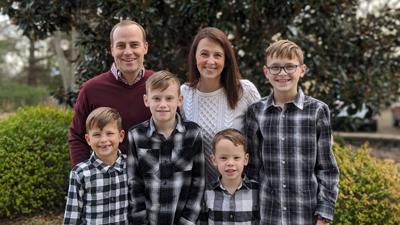 Use the links below to find his Letter of Application, Short Bio and List of Sermons and Messages for your review. We encourage you to review all these resources and continue in prayer for the Holy Spirit to lead Central Church as excitement builds for this important day in the life of Central.
Letter of ApplicationbioSermons & Messages
With great expectations for our future, the Pastor Search Committee is so excited to bring Phillip and Cami to Central. We can't wait for you to get to meet them and get to know their heart and vision for Central. Each member of the Pastor Search Committee would welcome the chance to share the story of how God led us through every step of the process.
Pastor Search Committee
Ricky Dickson
Mark English
Bobby Feaster
Dean Gage
Donna Jordan
Shannon McMath
Vicki Mercer
Randy Rother
Beau Wallace