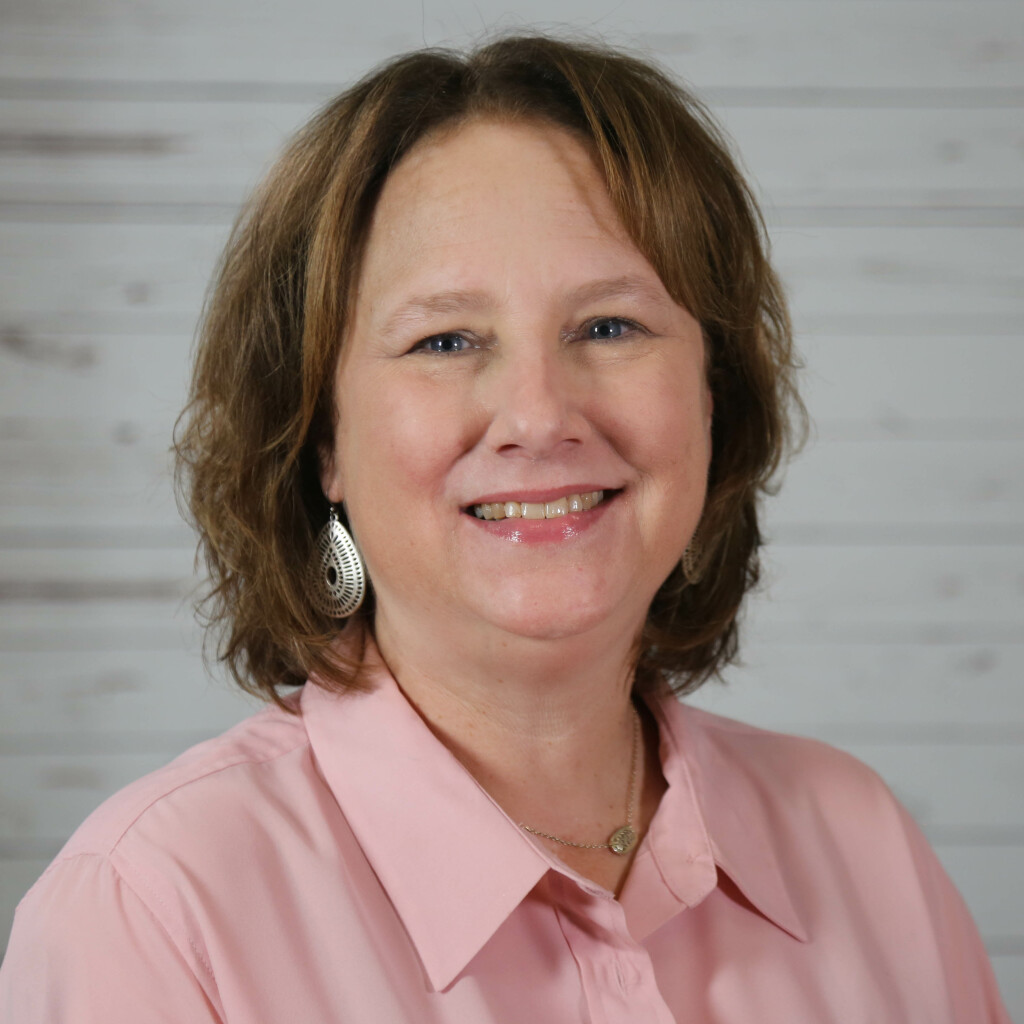 FAQs
Born in Corsicana, TX
Graduate of Navarro College, Degree in Business
Husband David, 1988
Family:
Son Clay, his wife Bailey, and grandson Arthur.
Daughter Melanie, her husband Ben, grandson Lucas, plus baby #2 in November 2020.
Music & Podcasts:
Frank Sinatra, Mozart, Tony Bennet, Kidology and other preschool resources.
Sherry Maggard
Director of Preschool Ministry
"There is nothing like my MamMaw's baked-fried chicken," says Sherry Maggard. She ate that delicious chicken for lunch many times growing up in the small town of Teague, Texas. It is the first place Sherry remembers God drawing her into preschool ministry. "I used to play the piano for the Sunbeams," she remembers. Every Sunday night, as a young woman, you'd find Sherry sitting at the piano of the 8th Avenue Missionary Baptist Church playing hymns for kids. God put a love for preschoolers in her heart way back then.
If you can picture Mayberry, that's how Sherry describes life in her hometown. Neighbors looking after neighbors, family around every corner. "I love the security my hometown built into us. They supported us and showed us Jesus. It is a beautiful heritage. It's a grounding feeling."
So how did this small town girl wind up as Central's Preschool minister? After graduating high school, Sherry went to Navarro College and majored in Business. Later she reconnected with David, a boy she dated as a teenager. They married in 1988. "I cannot live there!" Sherry remembers saying when her husband announced his new job was in Austin, Texas. Sitting in the packed car, parked on an overlook of the capital city she said it again and again: "I cannot live there!" But, God was moving on His plan to get Sherry to Central. New Hope Baptist church became their home church and she and David settled into raising their kids to Clay and Melanie.
Settled, but still longing for a different zip code, Sherry wasted no time getting church referrals from a leader at New Hope when her husband said they were moving to College Station. "She wrote one church name on a post-it note for me. Just one church, Central Baptist," Sherry recalls. Underwhelmed by the choices, Sherry stuffed the note in her purse. Miraculously, months after moving to College Station, the tiny post-it note reemerged in her purse. "We knew when we walked in, Central was home." As God designed it, the Maggard family was seated behind Sherry's future best friend, Donna Francis.
With two little ones, Sherry looked for opportunities at Central where she could bring her kids along. First, she served as a substitute for Mother's Day Out and a nursery assistant, then a teacher. The trend continued and Sherry transitioned to Associate Children's Minister and now Director of Preschool, a position she's held since 2003.
As Sherry pours into our preschoolers she leans into Proverbs 3:5, "Trust in the Lord and lean not on your own understanding." Sherry says, "God always knows what teacher and student need each other. I could tell you a million stories. We just lay all these things before the Lord." Sherry works to recreate the loving small town environment of Teague as her team encourages Central's littlest members. What does Sherry want our members to know? Central Preschool is all about Jesus. As Sherry puts it, "From the time they are put in the nursery we are showing those babies Jesus."
After work, look for Sherry helping David in his garden flanked by their two dogs. These giveaway gardeners, who grow more than they can eat, also love to set out on road trips to take in some of the local small towns. Inspired by growing up in Teague, Sherry is deeply committed to family and seeks out chances to spend time with her children and grandchildren.