Sunday Lessons at Home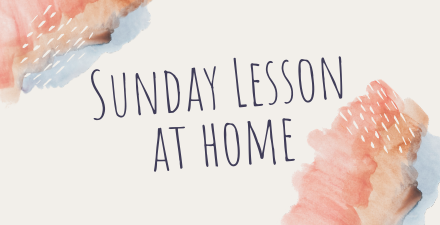 Parents,
Below you will find the information and links to assist you in teaching your child(ren) the lessons that they miss. At the top of the page are games you can use with any lesson. Then, the lessons will be posted latest one first.
Games
Memory Verse Games
Memory Verse Game: Bible Berserko
Bible Story Review Games

Books of the Bible Game: Create a hopscotch with the books of the Bible.
Keep checking back . . . more games coming soon!
March 29: Temple Rebuilt, Ezra 4-6
Memory Verse: "I know the plans I have for you," declares the Lord, "plans to prosper you and not to harm you, plans to give you hope and a future." Jeremiah 29:11

Bible Story Video

Questions From Kids
Printable Materials
Bible Story
Kinder thru 2nd Discussion Questions
Kinder thru 2nd Activity Sheet
3rd thru 5th Discussion Questions
3rd thru 5th Activity Sheet
Games to Reinforce Lesson
March 22: Captives Came Home, Ezra 1-3
Memory Verse: "I know the plans I have for you," declares the Lord, "plans to prosper you and not to harm you, plans to give you hope and a future." Jeremiah 29:11
Bible Story Video

Questions From Kids Video

Mission Video

Printable Materials
Bible Lesson
Kinder thru 2nd Discussion Questions
Kinder thru 2nd Activity Sheet
3rd thru 5th Discussion Questions
3rd thru 5th Activity Sheet
March 15: Obadiah the Prophet
Memory Verse: "I know the plans I have for you," declares the Lord, "plans to prosper you and not to harm you, plans to give you hope and a future." Jeremiah 29:11
Bible Story Video
Questions From Kids Video
Printable Material
Bible Story Lesson
Discussion Questions for Kinder thru 2nd Grade
Activity Sheet for Kinder thru 2nd Grade
Discussion Questions for 3rd thru 5th Grade
Activity Sheet for 3rd thru 5th Grade
Youtube Video by David Rausch